THANK YOU SO MUCH (: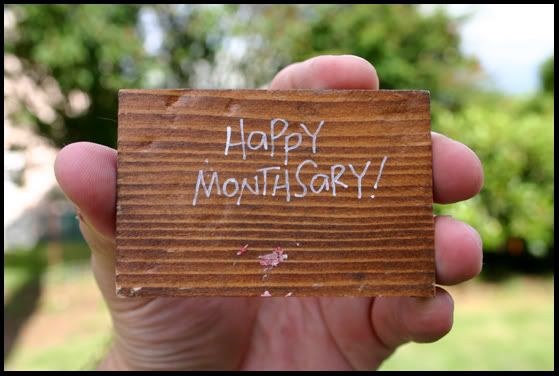 This post is extra-special, coz just so you know i've reached my first month in the blogging world. THANK YOU!!! I've received tons of love, appreciation and postivity all through the entire month so i hope it'll continue all the way. I never expected that a lot of you guys would appreciate my writings or the sneak to what's going on in my mind. Behind the craziness, the love-filled posts, the fun in writing, the inspirations -- I want to say BIG THANKS! (:

uhmmm because i'm celebrating my First Monthsary in here with you guys, i can't think of any other special topic that would be connected to it. So after a few moments of battling with my thoughts, i've decided why not write something about Monthsaries. HAHA So far, a lot of you know that my blog is dedicated for the love of love. Appropriate enough! (:

I've searched the word "monthsary" and 99% of the links you will come up with are from Filipino blogs. I said 99% because I didn't bother to check if there's an international link there. lol There should be a few though. It made me wonder if we, Filipinos, popularized the term, "monthsary". :>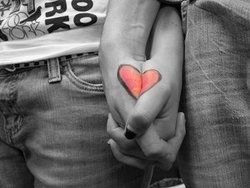 We all know for a fact that through monthsaries, couples can cherish their romantic moments together and celebrate them with dinner dates, sweet gifts, mushy lines, and beautiful kisses — without actually having to plod through a whole year.
It's romance in bite-size pieces.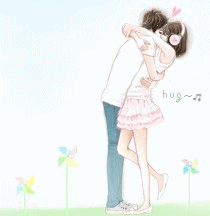 Nothing's wrong with that. In fact, I believe that love naturally comes in bite-size pieces.
It comes in short bursts of passion and heartache that consume the two parties in love.
I think love, due to its fickle nature, should even be marked every day. Isn't that nice? HAHA. But truly we put effort to do something everyday, it's just that in celebrating that special day, we put extra effort in it. :)

It won't tell you anything about the quality of love that's in a relationship. The assumption is that the love must have been really good for the relationship to last that long. But assuming that, yes, an anniversary tells you that a couple has been together for a year, what else does it say? I think that in the end, the term "anniversary" is more misleading than a "monthsary."
After all, this is the modern world and we're always talking about love. We're not talking about arranged relationships and marriages here.
I'm quite proud that we, Filipinos, values monthsaries.
I think it goes to show how much we value loving each other. We just can't wait for a year to paint the sky red with passion. It just doesn't make sense to our culture of closeness and intimacy.
As the postmodern world speeds up each hour however, the rest of the world might eventually see the merits of monthsaries.
Think of how convenient it would be for people to love and fall out of love through monthsaries.
Once again, thanks for the LOVE - Happy Monthsary to us! :)
bloggin'
xx, myarah