"He'll only break your heart, it's a fact. And even though I warn you, even though I guarantee you that the boy will only hurt you terribly, you'll still pursue him. Ain't love grand?"— Anne Bancroft, Great Expectations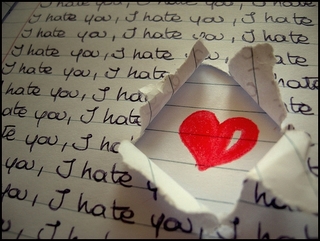 Often times we became just like this to our friends. HAHA We always thought we know it all when it comes to love. psssh admit it!, and sometimes we judge someone so easily by the way they look, especially if they are pursuing our precious friends.
Then most of the time we just found ourselves, too protective of them.
Maybe because some of us have been hurt before so we are preventing that to happen to them, then some of us feels like we knew that 'type' of person, or maybe some of us thinks we know better when it comes to love.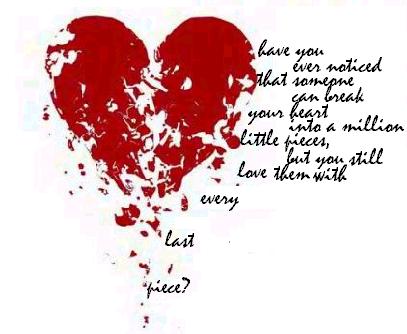 I hate to so say it but you know what's the hardest thing to watch? Seeing your friends get hurt over and over and over again.
;'( Then watching them run back to the person that hurts them, that person that makes them miserable, that person who doesn't seem to care at all. This kills cause whatever you say will be their second choice.
Cause it seems like their mind is always right when they're in love.
We always hear the saying,
"Love is Blind"
, but i think those people can see what's happening but they just don't mind.
They're too stubborn to admit it, coz they're still hoping. Hoping that this time it will be different or this time it will work out just the way that they wanted to.
They are taking a great risk because to them the feeling of not risking at all will leave the question "what if?". And if that happens it will just leave them more in despair and sometimes, regret.
So why this post, it pains me... because i have a close friend, we grew up together. Then she's having this exact problem. She keeps on asking for advices, so i keep on giving them. But at the end of the day, those advices that i gave seems to not reach her at all. Just so her know, i'll always be here for her.
&& I'm giving her my faith. If she thinks that he's still worth all the pain, then so be it.
This one's for you: Trust me, I know how it feels. I know exactly how it feels to cry in the shower so no one can hear you. I know what it's like to wait for everyone to be asleep so you can just fall apart, for everything to hurt so bad you're ready to let it all end. Trust me. I know exactly how it feels. I'll support you all the way. Follow your heart, but keep your mind with you. ;">

bloggin'
xx, myarah