I was reading last night the book The Power of Six by Pittacus Lore. It's the sequel to the "I Am Number Four" book, that we all know became a movie late last year. Then, when i've turn the next page the below paragraph is what i saw and fell in love with it immediately. Don't we all? after reading that, i bet you'll realize everything is absolutely true. Whether you may be bitter now or not, you know it's true. :)
"Being in love is a very strange thing. Your thoughts constantly drift towards this other person, no matter what you're doing. You could be reaching for a glass in the cupboard or brushing your teeth or listening to someone tell a story, and your mind will just start drifting towards their face, their hair, the way they smell, wondering what they'll wear, and what they'll say the next time they see you. And on top of the constant dream state you're in, your stomach feels like it's connected to a bungee cord, and it bounces and bounces around for hours until it finally lodges itself next to your heart." — Pittacus Lore (The Power of Six)


If You really think about it, when you describe being in love you think butterflies, warm fuzzy feeling, happiness,and so on. But really,
It's impossible to describe. Words cannot describe love and falling in love.
I mean, who made words? Not you, or me. You just really can't describe it, it's like trying to describe the taste of water. They are something we learned with time so when it comes to love we don't know how else to describe except it's so wonderful! which is absolutely true! But when you hear about it you think wow that's great. But when you experience it, you are just speechless. :)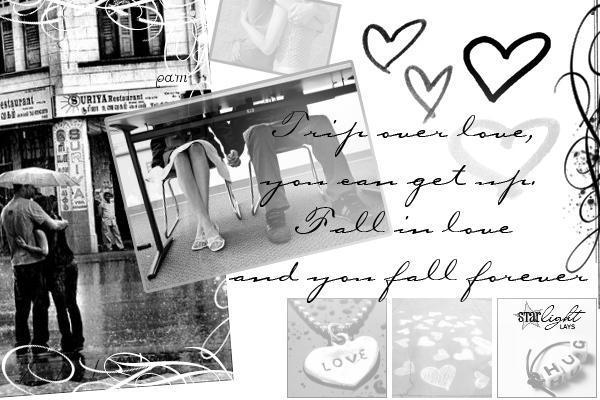 Let actions speak out. Actions by far speak louder than words. So people when you are in love the words do help comments like "I love you so much and you are everything " but don't forget to express it with actions (: . And don't be afraid to love completely and with all of your heart.
You only have one life, and who knows, if you don't try you can't succeed so lose that fear and fall in love when that person comes around for you.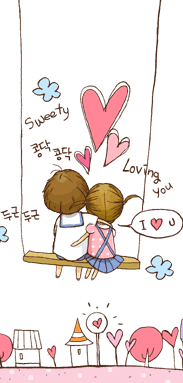 Being in love in a relationship takes two people.
It's not just the commitment, the loyalty, and the communication between the two individuals — it works like a team.
When one person is down, the other is supposed to be there to pick the other up. Once you tell the other person that you're officially theirs, you can't inch your way out of it. Being a boyfriend or a girlfriend means having to sacrifice your time, your tears, your frustration, and more to keep your relationship going.
Don't go around saying that you didn't think it would have been so difficult to be with someone, because no one told you it was easy in the first place.
Don't take the word "love" so lightly either. Love is a powerful emotion and with that said, it can hurt people too. Don't go into a relationship with doubts; if you know you aren't the type to be tied down, think twice.

We sometimes get caught up in the euphoria of being in love. But we should never ever forget that a real relationship is when we have that feeling of love but also in a situation where both people respect each other and treat each other with kindness.
bloggin'
xx, myarah